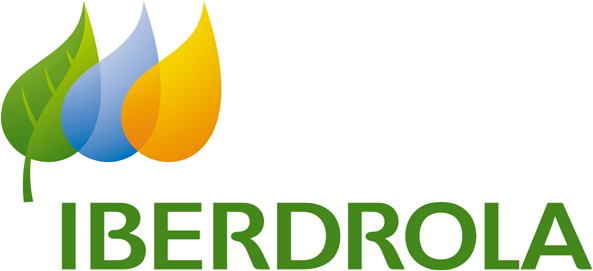 Salamanca warm up for Wednesday with easy win
After the national team break European leagues are underway again.
Our next opponents Salamanca came away with an easy win, and so did Riga, who have just started their Latvian league campaign. In France Carolo Basket had a confident win, while in the Turkish championship Hatay won the Euroleague teams' derby against Fenerbahce. Olympiacos managed to beat arch rivals PAOK in the Greek Cup. Check out the results below:
Flammes Carolo Basket – Tarbes 94-69
B.s.: Mosqueda-Lewis 18, Peters 16, Filip 15 Casas 13 and Prince 26, Pouye, Bravard 16-16


PAOK – Olympiacos 53-68


TTT Riga – Kibirkstis 93-55

B.s.: Pilabere 17, Peddy, Kreslina 14-14, Kulite 11, Vitola 10 and Pullins 16, Meskonyte 15, Slavickaite 10


Baxi Ferrol – CB Perfumerias Avenida Salamanca 40-76

B.s.: van Grinsven 14, Cheslek 9 and Elonu 15, Machado 12, Gil, Asurmendi 9-9


Hatay BB – Fenerbahce SK 72-67

B.s.: Ben-Abdelkader 19, Johnson 17, Koksal 12, Snytsina 10 and Hartley 15, Vaughn 14, Cora 10


- 2018-11-26



[ Nyomtatható verzió ]


További hireink

Top spot clinched in regular season


After a tight first quarter we managed to shake off Csata in a game that brought us the victory to secure first place in the regular season in the league

02/16 20:32

We might win the regular season on Saturday!


This time we will continue our campaign without a day to rest

02/15 15:20

Megnyerhetjük az alapszakaszt szombaton!


Ezúttal pihenőnap nélkül folytatjuk szereplésünket

02/15 15:16

We are through to the play-offs!


After a slow start in the first half we took control in the second and came away with a victory to secure a spot in the best eight of Euroleague! Sopron Basket - Hatay BB 64-52 (11-16, 15-12, 23-14, 15-10) Sopron

02/14 20:33

A szívünk vitt be minket a rájátszásba!


Egy ideig kerestük önmagunkat, de a szívünk és a küzdőszellemünk átlendített minket, és továbbjutást eredményezett csapatunk számára! Ott vagyunk Európa legjobb nyolc csapata között! Sopron Basket - Hatay BB 64-52 (11-16, 15-12, 23-14, 15-10) Sopron, 1250 néző

02/14 20:08

We could pull away from Hatay


On Thursday at 6 pm we are hosting Hatay in Novomatic Aréna on Gameday 13 of Euroleague

02/13 12:00

Lerázhatjuk magunkról a Hatayt


Csütörtökön 18 órától a Hatay együttesét látjuk vendégül a Novomatic Arénában az Euroliga 13

02/13 11:54

Hatay win based on good first half performance


Our next Euroleague rivals have pulled away from their opponents in the first two quarters

02/11 10:38

Jó első félidővel nyert a Hatay


Következő Euroligás riválisunk az első két negyedben lépett el hétvégi ellenfelétől

02/11 10:32

Nice win in the capital


We have gradually pulled away from the hosts and won the game while also giving our key players time to rest

02/09 20:13

Letudtuk a kötelezőt


Az oroszországi utazást követően ma kevesebb energiát tudtunk mozgósítani, de a kötelező feladat teljesítése nem forgott veszélyben, és hasznos mérkőzést játszottunk a szintén jól teljesítő MTK ellen

02/09 19:54

Visiting the team at the bottom of the table


Thursday evening our team arrived home from Russia very fatigued, but their reception at the arena by the fans has brought smiles on their faces

02/08 12:15

A sereghajtóhoz utazunk


Elcsigázottan ért haza csapatunk a távoli Ororszországból csütörtökön este, de mosolyt csalt arcukra szurkolóink fogadtatása a csarnoknál

02/08 12:12

We did it!


After leading almost through the entire regulation we managed to ruin Dynamo Kursk's unbeaten record on their home court in overtime! Dynamo Kursk - Sopron Basket 83-93 (17-13, 18-22, 18-21, 21-18, 9-19) o

02/06 19:30

Felfoghatatlan bravúr a Kurszk otthonában!


Nincs már veretlen az Euroligában! Csapatunk fantasztikus teljesítménnyel, hosszabbításban győzte le az eddig hibátlan orosz Kurszk együttesét! Dinamo Kurszk - Sopron Basket 83-93 (17-13, 18-22, 18-21, 21-18, 9-19) h

02/06 18:54

Honti Kata vendégeskedett a Sopron TV-ben


Másfél évvel ezelőtti visszavonulását követően, nehéz helyzetünkben, a hívó szavunkra rögtön igent mondott klubunk ikonja, Honti Kata, hogy segítse csapatunk munkáját az edzéseken

02/04 18:42

A csúcskategóriás Kurszkhoz látogatunk


Csupán egyetlen csapat büszkélkedhet 11 forduló után az Euroligában, hogy még nem talált legyőzőre, a Dinamo Kurszk

02/04 18:37

Visiting top tier Kursk


There is only one team with an unbeaten record in Euroleague after 11 games, and it is Dynamo Kursk

02/04 18:29

Athlete of the Year Award - We didn't make it into the final round


The list of three athletes, coaches, and teams out of whom the final winners will be chosen on February 14th at the gala held at the National Theater was published on Monday morning

02/04 13:11

Év Sportolója Díj - Nem jutottunk be a végső körbe


Hétfőn délelőtt hozták nyilvánosságra azon sportolók, edzők, csapatok hármas listáját, akik közül kikerülnek a végső győztesek február 14-én, a Nemzeti Színházban megrendezésre kerülő díjátadó gálán

02/04 11:11


[ A mai nap hírei | A hónap összes híre ]



Tilos a www.wb-sopron.com bármely fotójának, írott anyagának vagy részletének újraközlése a szerző,
ill. az oldal írásbeli engedélye nélkül.