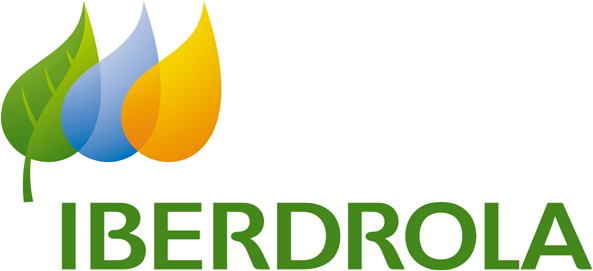 Victory against Csata in a dynamic game
Unfortunately, we had to perform in front of empty stands, and our fans were able to follow the two teams' clash via online video stream.
Sopron Basket - Ludovika-FCSM Csata 81-63 (20-15, 24-18, 18-14, 19-16)

Sopron Basket: Fegyverneky 9/3, Varga s. 8/3, Varga A. 12/6, Brooks 15/3, Határ 9 Sub.: Krajisnik-Jovanovic 17, Czukor 9, Varga K. 2, Pfeiffer V. -, Erdélyiova -
Ludovika-FCSM Csata: Böröndy V. -, Angyal B. 11/9, Lelik 12/6, Angyal N. 1, Hayes 12 Sub.: Hegedűs J. 12, Mányoky R. 8/6, Gyöngyösi J. 3,Horváth B. 2, Toman P. 2, Balogh L. -

Online stats here

We were preparing for our first home game in the pre-season, in which we hosted Ludovika-FCSM Csata behind closed doors.There were young talents not only on our side, but the other - Vivien Böröndy, Liza Balogh, Janka Gyöngyösi - as well, who started their journey in basketball at our sports academy.

After a first few minutes of being neck and neck we got into rhythm first, and pulled away by six points (12-6). Nine minutes into the game, however, it was our turn to take a time-out (15-16). We pulled it together and took the lead in the first period (20-15). We kept going in a good rhythm, which forced Krisztián Tursics to call a time-out 14 minutes in (31-22). Betti felt her leg, after which she had to be subbed off, and was unable to return to court later (awaiting X-ray examination after the game). At 38-25 a triple by Lelik forced our head coach to call his team to the bench (17th minute 38-28). The double-digit difference remained until the half-time break (44-33). After the break the sides came up with a battling performance, during which we were able to pull a bit further away, and into a 16-point advantage. The blue-shirts from the capital began the final stage of the game better, reducing the gap (35th minute 68-56). 36 minutes in Csata came back down below 10 points (68-59), but we pushed forward in clutch and came away with an 18-point victory (81-63).

Youtube stream





- 2020-09-11



[ Nyomtatható verzió ]


További hireink

Welcome, Gabby!


Gabby Williams' plane has also landed in Ferihegy Saturday afternoon, and after the entry procedure she headed for our town with staff members from our club

09/26 17:05

Éves beszámoló, egyhangúság nélkül


A klubunkat üzemeltető Raabersport Kft

09/24 20:50

We won the Krasznai Cup


The MVP of the game was Jelena Brooks with an excellent perfomance and 26 points

09/24 20:41

Itthon tartottuk a Krasznai emlékserleget


Jó iramú összecsapáson, lendületes játékkal győztük le idén másodszor is a győri lányokat

09/24 20:31

Online streamen a Krasznai Emlékmérkőzés


Ma 18

09/24 10:06

Megan on board


Our American newcomer Megan Walker's plane has landed in Ferihegy early in the evening on Monday, and after a couple of hours of administration she headed for Sopron

09/22 17:21

Megan is a fedélzeten


Hétfőn a kora esti órákban szállt le Ferihegyen amerikai újoncunk, Megan Walker gépe, majd pár órás adminisztrációt követően Sopron felé vehette az irányt

09/21 15:21

Török Zoltán vendégeskedett a Sopron TV-ben


Elmarad a DVTK elleni felkészülési mérkőzés A SOPRON TV hétfői sport magazinjában ügyvezetőnkkel, Török Zoltánnal beszélgetett Kóczán Bálint

09/21 15:12

Krasznai Cup organized with restricted entry


The 36th Men's and Women's Krasznai Cup will be held this week organized by the Gy-M-S County Basketball Federation, to which fans may enter in restricted numbers

09/21 11:16

Korlátozott belépéssel kerül megrendezésre a Krasznai kupa


A GY-M-S Megyei Kosárlabda Szövetség szervezésében kerül sor a héten a XXXVI

09/21 10:05

We played in a great rhythm


We started out strong in the first few minutes, and caused our opponents a lot of trouble with our well-oiled defense

09/18 21:21

Remek ritmusban kosárlabdáztunk


Már az első percekben nagy iramot diktáltunk, és a jól működő védekezésünkkel is sok gondot okoztunk ellenfelünknek

09/18 20:09

Euroleague: End-of-October start with a bubble arrangement


A decision has been made about the arrangement of Euroleague, which begins at the end of October with the qualifiers, and the first round will take place at the end of November-beginning of December

09/17 21:47

Euroliga: Október végi rajt, buborékos lebonyolítással


Döntés született az Euroliga lebonyolításáról, mely október végén indul a selejtezőkkel, és november végén, december elején kerül sor az első körre

09/17 19:41

We are hosting Cegléd on Friday


Due to some minor injuries our team has asked to reschedule our pre-season game from Wednesday to Friday at 6

09/15 15:29

Pénteken fogadjuk a Ceglédet


Kisebb sérülések miatt csapatunk kérésére a szerdai felkészülési mérkőzésünk átkerült pénteken 18

09/15 13:35

Victory against Csata in a dynamic game


Unfortunately, we had to perform in front of empty stands, and our fans were able to follow the two teams' clash via online video stream

09/11 19:53

Lendületes mérkőzésen győztünk a Csata ellen


Ezúttal sajnos üres lelátók előtt kellett pályára lépnünk, szurkolóink az online streamen keresztül követhették nyomon a két csapat összecsapását

09/11 19:46

Online közvetítés a Csata ellen


Csapatunk, zárt körű mérkőzésen, ma 17

09/11 09:13

Zárt kapus felkészülési mérkőzések jönnek


Tájékoztatjuk tisztelt szurkolóinkat a Novomatic Aréna közleménye alapján, hogy a létesítmény a már korábban bevezetett járványügyi protokoll szerint üzemel tovább, így a szeptemberi sport rendezvények, beleértve a felkészülési mérkőzéseinket (szeptember 11

09/08 10:05


[ A mai nap hírei | A hónap összes híre ]



Tilos a www.wb-sopron.com bármely fotójának, írott anyagának vagy részletének újraközlése a szerző,
ill. az oldal írásbeli engedélye nélkül.